An Isometric Graph Paper is a 3D grid paper in which you can make figures with 3-dimensions. It projects the length, width, and height of the diagram. This printable graph paper is can be used for many things such as isometric art, plotting three-dimensional functions, and architectural designs.
If you are looking for Free Printable Graph Paper templates then you will get them here. We present you with all kinds of graph papers in different sizes. Other than isometric, the other graph papers we provide are Triangle Grid Paper, Semi-log Quadrille, Virtual paper Template and many other graphing papers like this.
Isometric Graph Paper PDF
Here you will get a free Printable Graph Paper PDF which you can be downloaded from here. These are kinds of templates that are used for your school projects, college assignments, work-related stuff, and many more. You can download the PDF version of the graph paper on your mobile or desktop and later on get the printout of it and use it as you want.
An isometric graph paper is used for making 3D designs. The lines on this graph paper are joined in a way that makes an angle of 60° which makes a hexagon-shaped grid on the paper.
These grid papers are not only used in the field of mathematics you can also make many other creative and artistic purposes. Artists make amazing art with the help of these graph papers. It gives them the advantage of measurement of the figure as there are already lines drawn on the paper. This makes the drawing much easier to draw.
Printable Isometric Grid Paper
Isometric Graphing Paper Dot is an amazing graph paper to make art on. You can be so much creative with an isometric grid paper. Everyone can create some amazing three-dimensional drawings and figures on this graph paper. Also, You can make figures and give them a realistic touch. As you can make these paintings in 3D structure.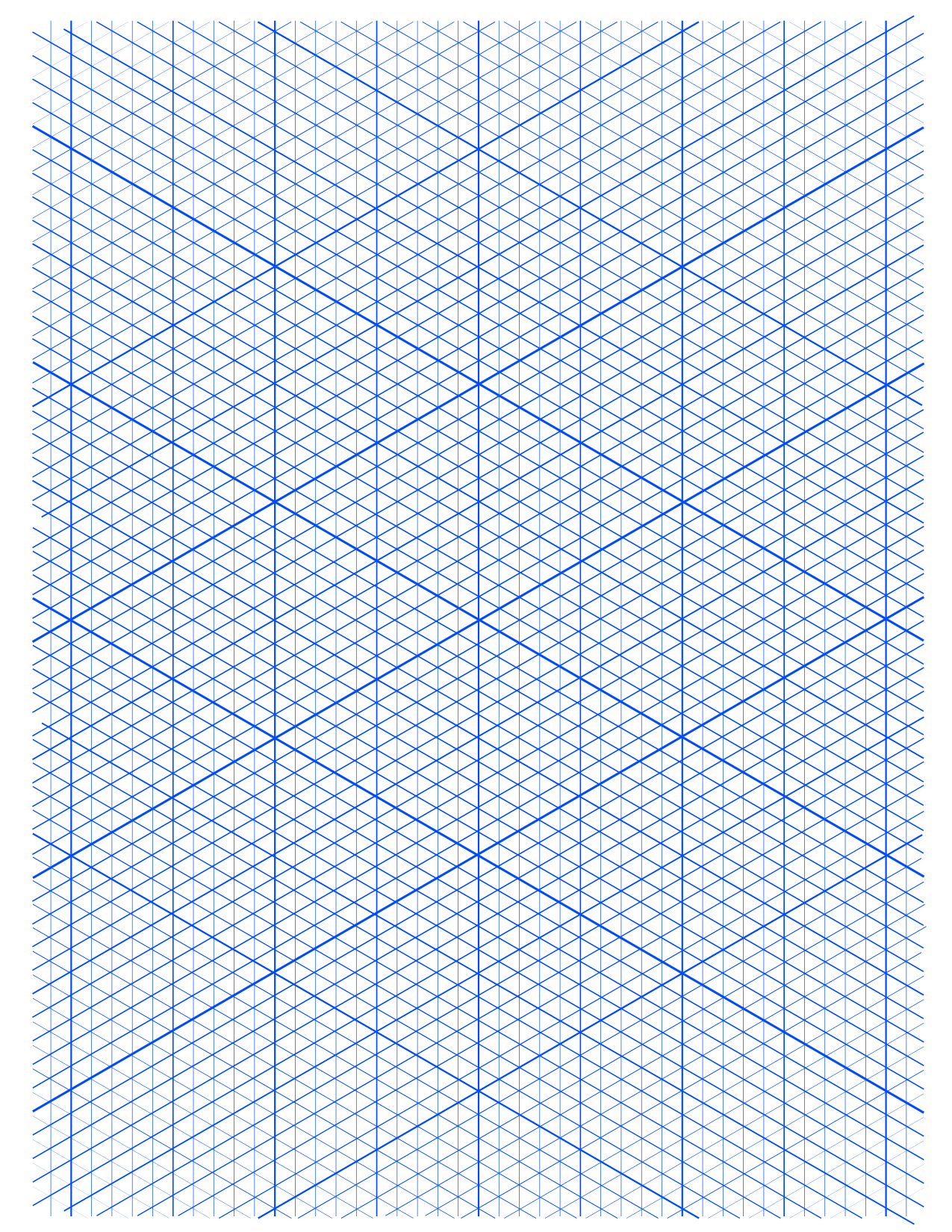 An isometric quadrille was used by the furniture manufacturers to draw the idea before the actual cutting of the wood. They make the designs of the furniture. The isometric graphing paper to know the exact length, shape, and size of the furniture. It gives the craftsmen a better vision and idea to do their work.
If you want to know about how to make graph paper out of an excel sheet then you can visit Graph Paper On Excel and know about how you can convert an excel sheet into graph paper by making simple adjustments. Other than that, you can also know about other graph papers such as Triangle Graph Paper, Engineering Graph Paper here qz.com