5×5 Graph Paper-Graph paper is a versatile tool for displaying information. It can be used for plotting data, drawing graphs, and recording data points. graph paper has the ability to quickly visualize complex data sets.
5×5 Graph Paper
Graph paper is a versatile tool that can be used for a variety of calculations. 5×5 graph paper, also known as the school graph, is a type of graph paper where each square on the sheet corresponds to one point on the coordinate plane. This type of graph paper is useful for calculations such as finding the distances between two points, plotting a function, or solving equations.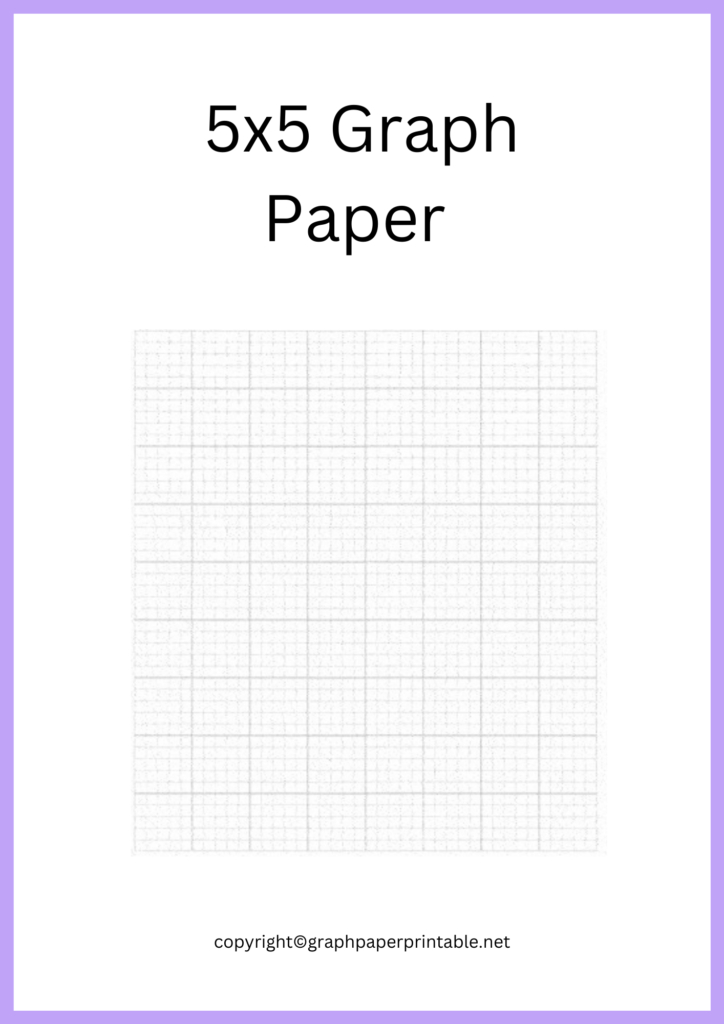 5×5 graph paper (grid paper) print out is a versatile tool that can be used in a variety of fields. Here are just a few examples:
-Math: This type of paper is great for drawing diagrams and graphing equations.
-Science: Grid paper is perfect for recording data and making graphs.
-Art: This type of paper is perfect for drawing designs and sketches.
-Journaling: Grid paper makes journaling easy and fun.
Graph Paper 5 x 5 Printable 
Graph paper is a great way to organize and track your thoughts. It can be printed out and used to keep track of your daily to-dos, ideas, or progress on a project. By printing out a graph paper sheet, you can easily see the connections between different concepts. This is especially helpful if you are trying to remember multiple pieces of information at the same time.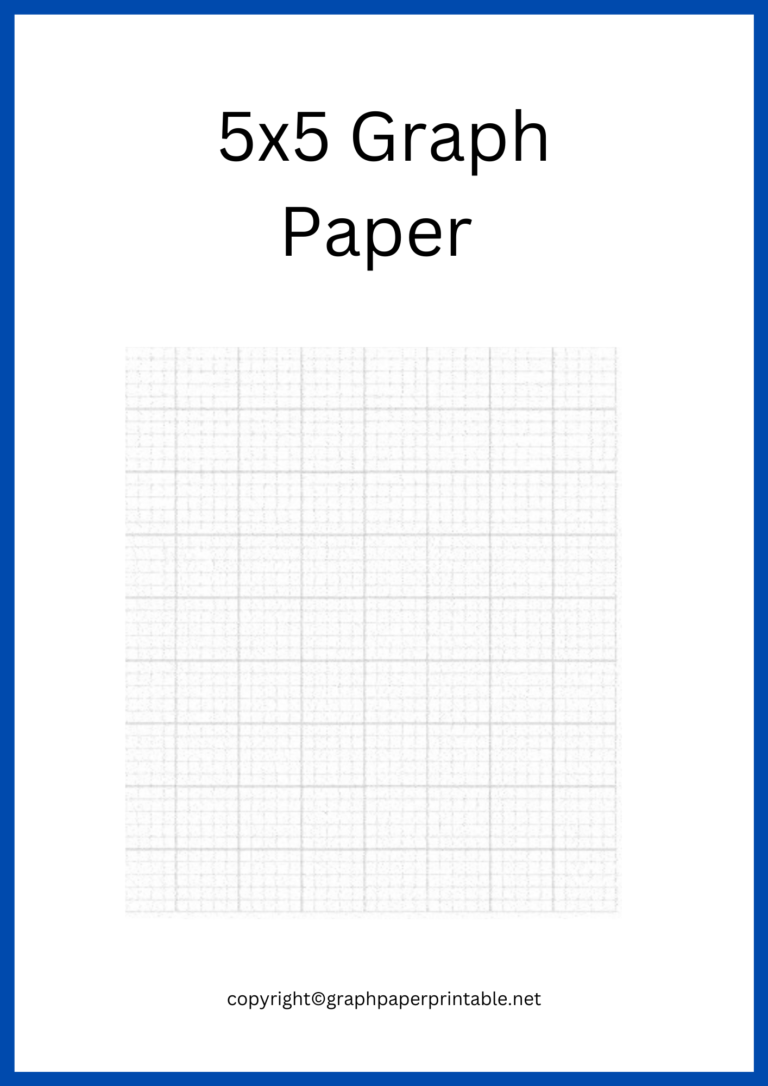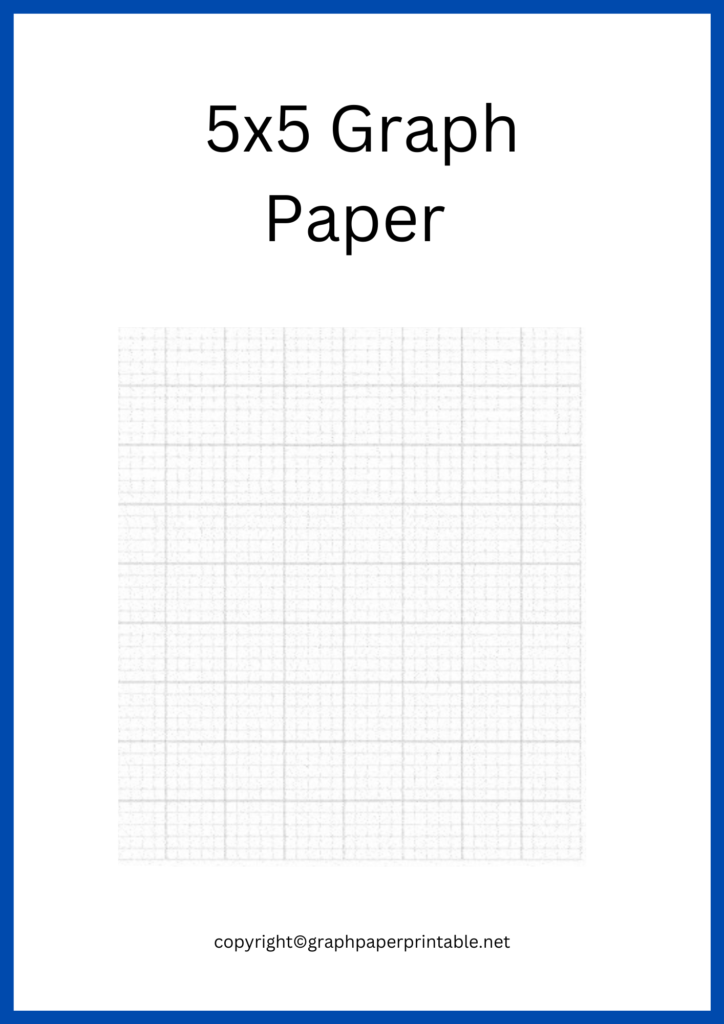 One of the main benefits of using graph paper is that it can help you track changes over time. When you are drafting a document, for example, tracking changes with graph paper can help you figure out where problems occurred and how to fix them. Additionally, if you have multiple documents that need to be coordinated, using different types of graph paper can help you keep them all consistent.
In conclusion, I think that graph paper is a great way to help students organize their thoughts and keep track of their progress. It has been helpful for me in the past, and I think it would be helpful for other students as well.
Free 5×5 Grid Paper Template in PDF
There are many reasons to use a 5×5 grid paper template in PDF form. Below are just a few.
-It can be used to plan projects or designs, as it is an efficient way to visually see how various elements relate to one another.
-This format can also be helpful when outlining ideas or preparing presentations, as it makes it easy to see the relationships between different concepts.
-Furthermore, it can be helpful when organizing thoughts or notes, since the grid format allows for more flexibility in how information is presented.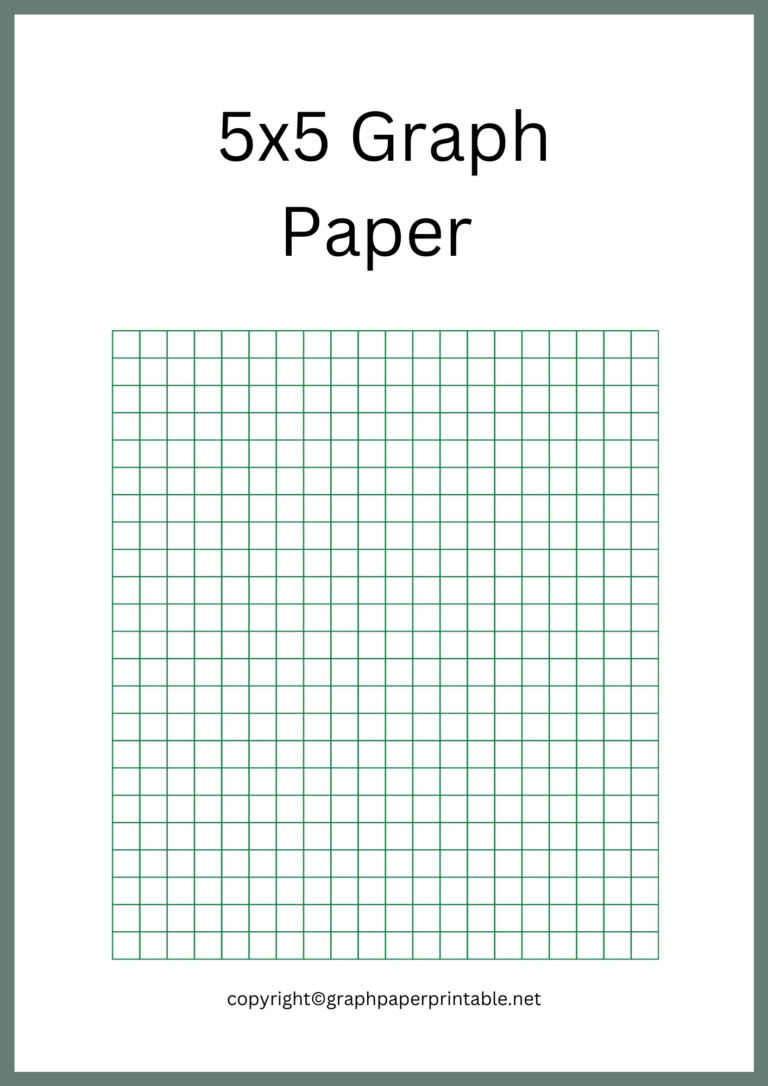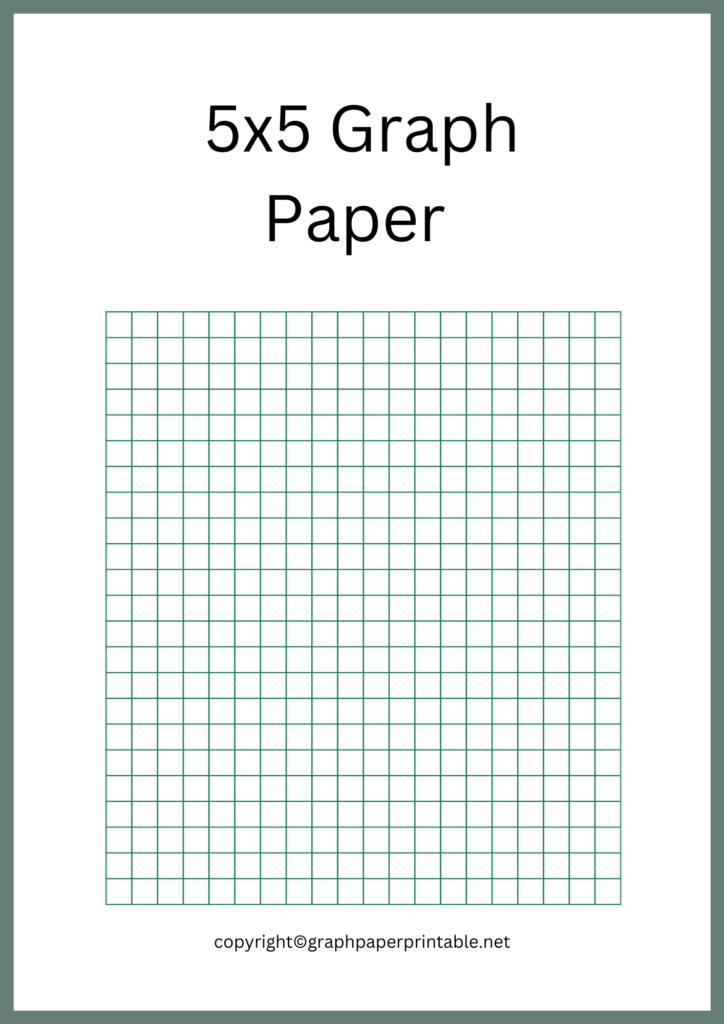 Print free graph paper 5×5 is a great way to stay organized and keep track of your work in the office. This type of paper is easy to read and can be used for a variety of tasks.
Graph paper 5 x 5 grid paper template is a great for students to use when doing math problems or in plotting out data. For example, students can use graph paper to plot out equations or graphs and then solve the problems. Grid paper is also great for making maps and diagrams as well as writing in general.
Graph paper is very flexible for  writing surface that can be used for a variety of tasks, including drawing diagrams and graphs. Although many people are familiar with graph paper because it is often used in mathematics and engineering classes, there are also many benefits to using graph paper in your everyday writing.